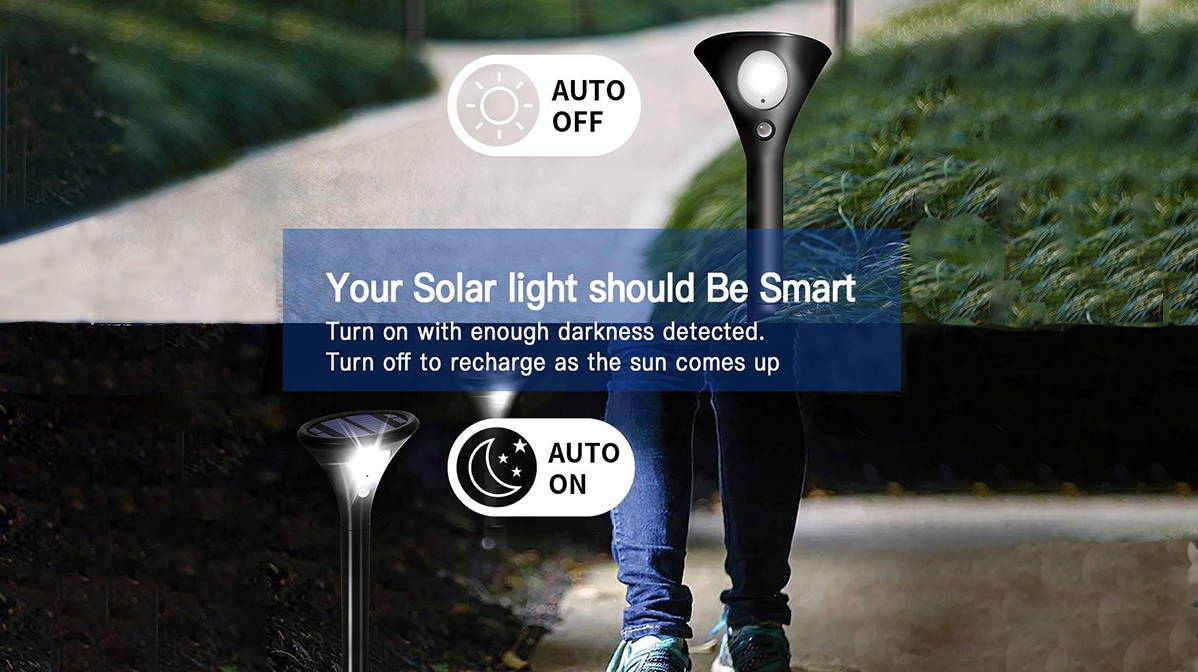 The lights only switch on when there's motion detected.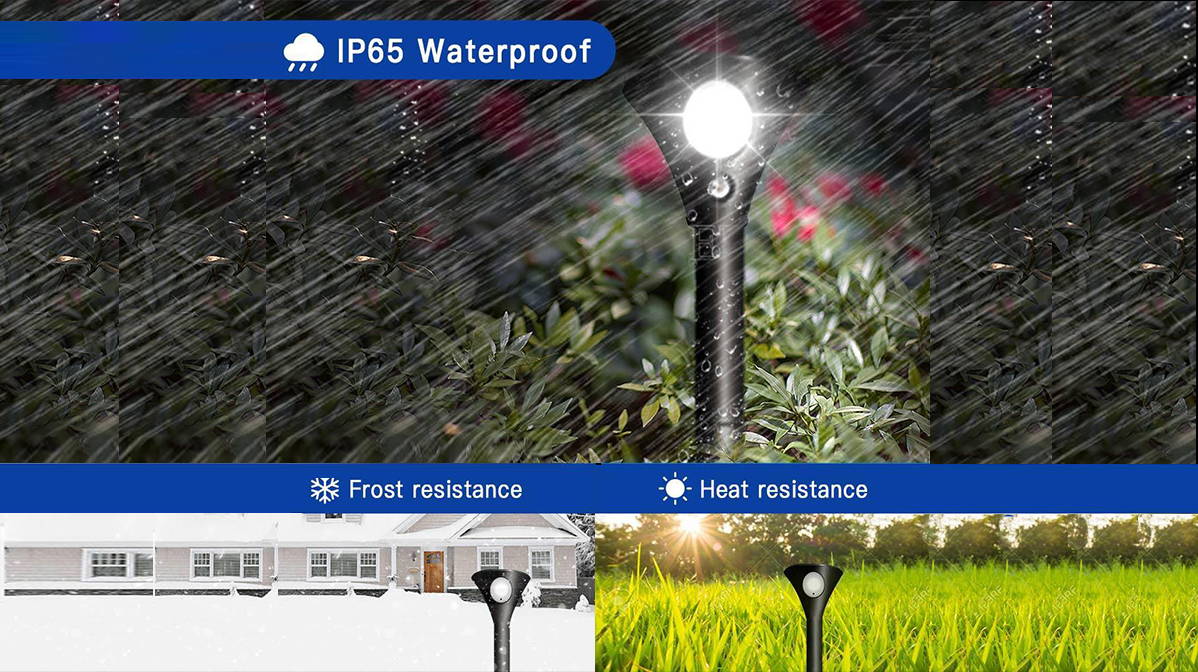 The ligts are IP65 waterproof and they also withstand frost and heat.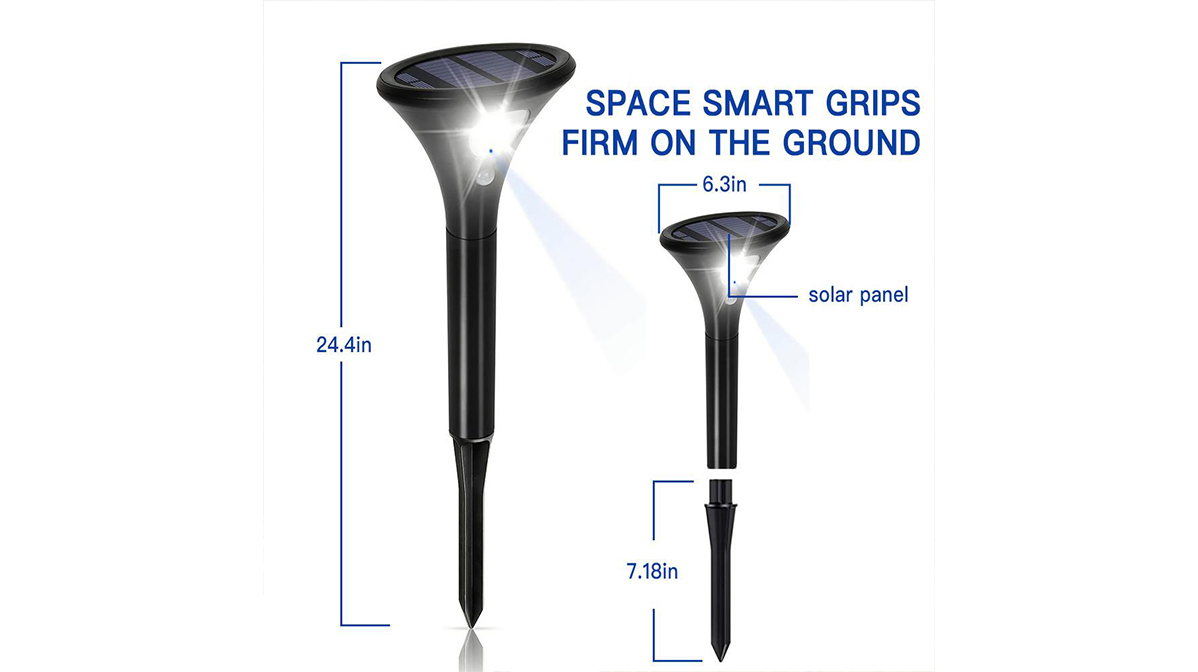 Charges during the day, works at night. Efficient charging 8-10hrs and works 10-12hrs (bright light) / 100-120hrs (low light).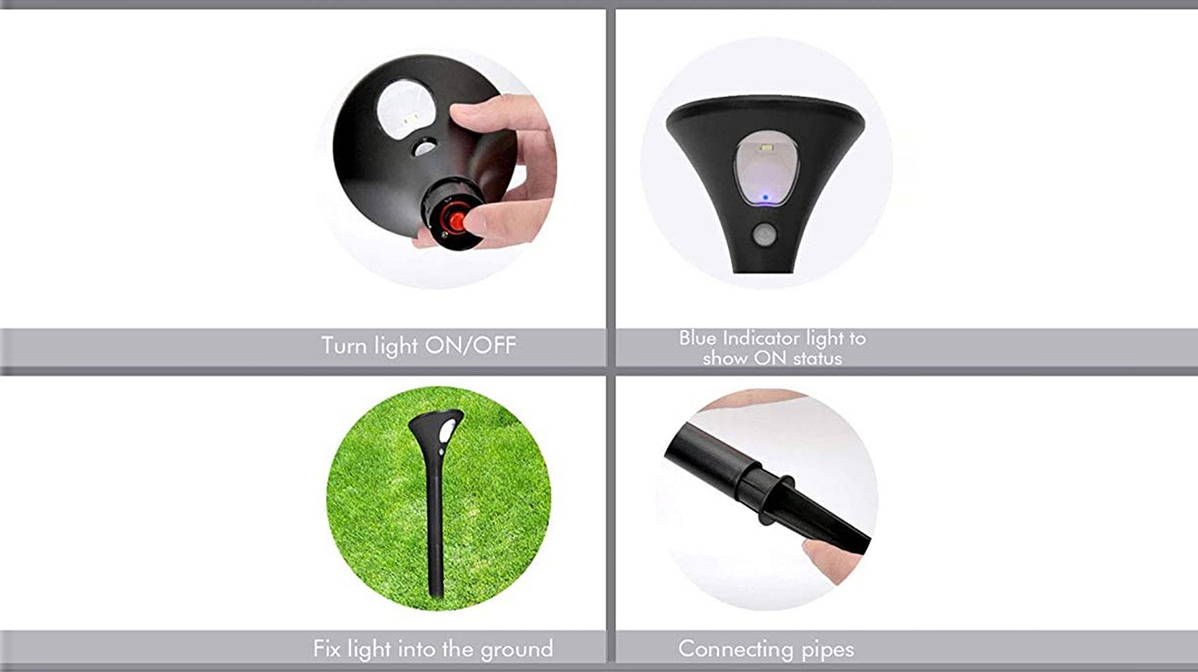 Insert the light in soft earth and make sure it receives as much sunlight as possible. Press the button once to activate the light until manually switched off.
Other products you may like